Are you ready for an Upgrade?
Posted by:
Category:

Information Technology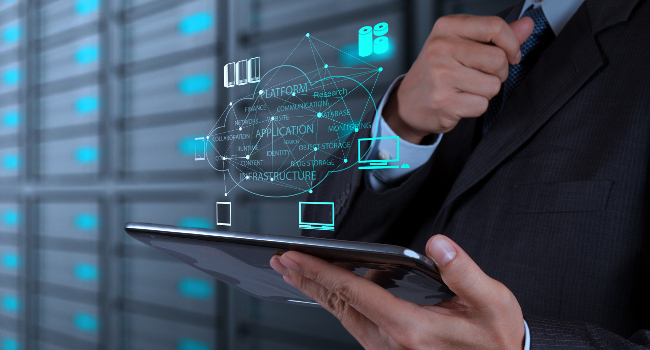 Have you outgrown your current accounting system as your business and employees have grown? Do you have multiple systems that don't' talk to each other resulting in redundant tasks. If so, you are ready for the path to an ERP software. ERP applications help growing businesses manage and connect information from all core areas to improve effective decision making while streamlining accounting and related operational tasks. ERP software solutions promote visibility throughout the entire organization, allowing decision makers to streamline accounting as well as inventory management, order management, human resources, supply chain, product lifecycle, Customer Relationship Management (CRM) and more.
Evaluating potential ERP solutions and the implementation of such systems can be an arduous, costly and time consuming for your enterprise without the proper oversight, expertise and experience. Advaion's ERP solutions are designed to assist management with the selection and implementation of an ERP through the use of our tried and tested ERP Phased Implementation Methodology as follows:
Phase I – Planning and Selection
This is a crucial stage where determining high-level business requirements and workflows are developed prior to requesting consultations with ERP providers. A well informed and rigorous ERP selection ensures that your organization is aligned with an ERP software that matches your current and future business requirements as well as budget.
Phase II – Implementation
Bigger impact on the successful outcome of your ERP implementation project than the consulting team you trust with the future of your business. Combine proven, best-practice implementation methodology with unmatched industry experience, business acumen, and technical expertise by working with Advaion's seasoned ERP implementation specialists.
ERP Customization – Today's ERP software is designed with powerful features and industry capabilities right out of the box. Our ERP solutions are also easily tailored to handle your unique industry requirements and specific business processes. Advaion integration experts use the latest technology tools to ensure smart, value-added ERP customizations
ERP Integration – Extend the power of your ERP solution across your entire organization by integrating critical business systems. Advaion provides cost-effective, seamless ERP integration using web services, Net development, and other innovative software integration technologies.