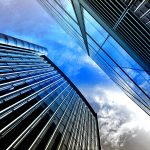 Who We Are
Advaion is an innovative consulting firm serving our clients in several industries as trusted advisors for over a decade. We serve our clients nationally through our primary offices. Our firm is comprised of former "Big 4" business professionals hired through our strict recruiting program that ensures every client works with the most talented and passionate consultants.
We provide our clients with the most up to date information related to regulatory, compliance, management, and technology trends. We believe in listening to our clients, treating them with respect, and being available to foster trusting relationships.
We have helped numerous clients going through significant growth, looking to update their systems, seeking investor funding, preparing for IPO, and maintaining compliance. Our consultants have the experience needed to meet and often exceed the expectations of our clients. We give our clients a competitive edge in this ever-changing economic and technologic environment. Having a competitive edge means having a streamlined, agile business.
Let the Advaion team help your company grow profitably by identifying opportunities, making data-based recommendations, and guiding you through complex situations.
Our Mission
The Advaion Mission is to remain the premier provider of accounting, technology, and management consulting services nationally through our primary offices. We deliver consistent value and success to our clients by guiding them through complex challenges. Our culture has been built by experienced and knowledgeable individuals who go above and beyond to produce excellent results for you.
Talk to Us
Our goal at Advaion is to assist companies in maximizing their profitability while implementing processes to become more efficient and transparent.