Posted by:
Categories:

Information Technology, Innovation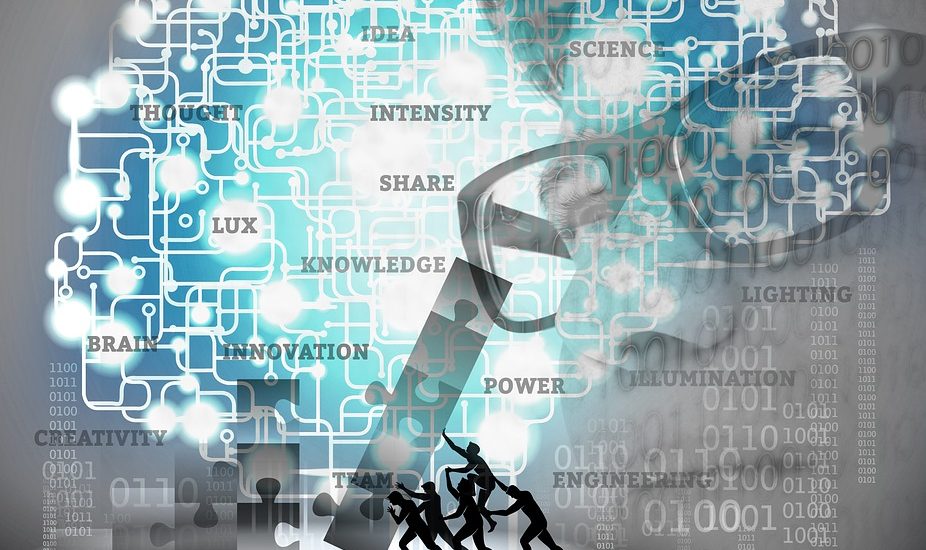 If your organization has limited human resources, or if you are looking for opportunities to improve your team's skills and overall business efficiency, it's time to consider Robotic Process Automation (RPA).
When you adopt RPA, you establish a virtual workforce of robots, or "bots." that eliminate the mundane and often repetitive, manual processes usually performed by a
human team. To align RPA with your existing operation models, you will need to develop centers of excellence (COEs) within your organization.
These COEs are groups of people who have specialized competencies to provide governance and help orchestrate the RPA life cycle. The primary business objective is to ensure connectivity between disparate processes and to improve productivity.
As you begin to adopt automation beyond RPA, similar COE constructs should be created to recognize risk and manage considerations.
When you're ready to get started, RPA adoption begins with three steps: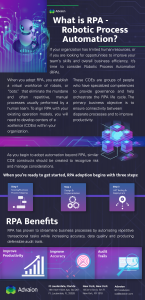 Scoping/Business Process Mapping
Design and Implementation
UAT Testing and Development
RPA Benefits
RPA has proven to streamline business processes by automating repetitive transactional tasks while increasing accuracy, data quality and producing defensible audit trails. To learn more about how RPA can help your organization, contact us at [email protected]